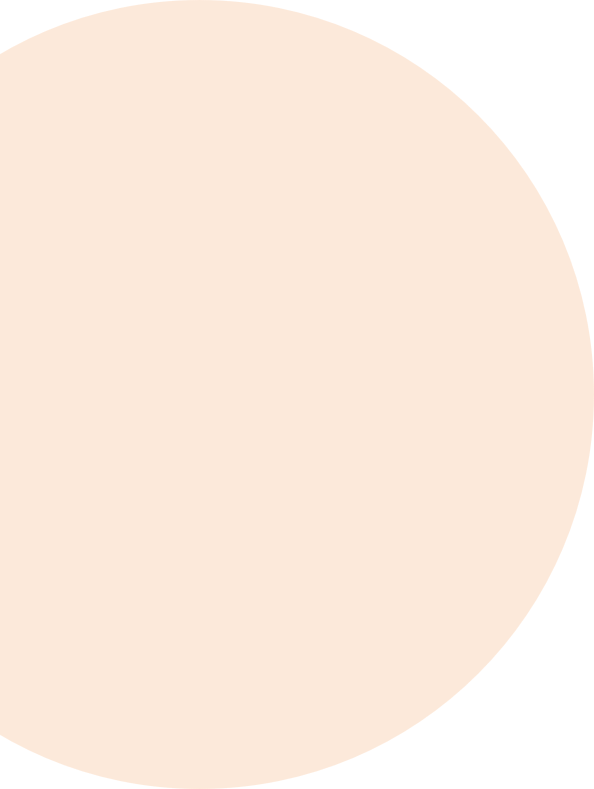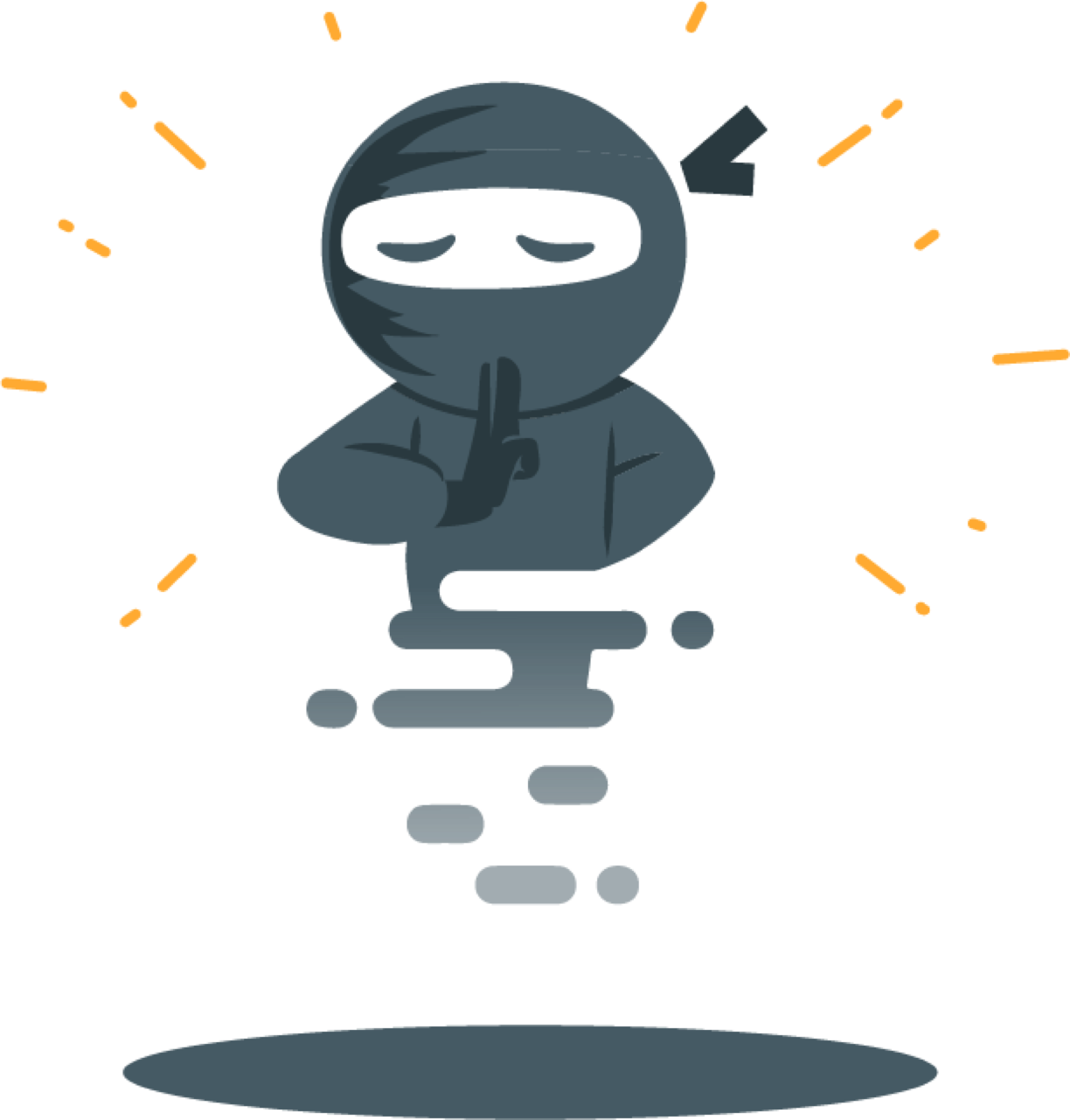 Online or Remote Class & Course Management Software
Now is the best time in history to get your classes or courses online. You have a very receptive audience hungry for online wellness classes – get them involved.
Solo or managing a team, Classes by Spa Ninja, is a comprehensive software solution that allows you to automate scheduling, class sizes, prices and payments.
Simply integrate a widget (we'll show you how) to add onto your website and socials. Generate revenue or simply stay in touch with your customer base whilst your studio or workplace is closed.
Stay in touch!
Stay in touch with your customers, let them know that you're OK and check in on their wellbeing. What can you do to help? Perhaps you could arrange one of the following activities:
Morning yoga with their favourite instructor at Sunny Studios

Nasi goreng cooking class with your in-house Chef

Mental wellness techniques in a time of uncertainty with Ness at Mells

Couples massage classes by your spa manager / trainer
Use your existing database to stay in touch with guests. Keep your spa, studio or hotel front of mind whilst creating interesting diversions for your former or future guests in isolation or quarantine.
Features for Classes by Spa Ninja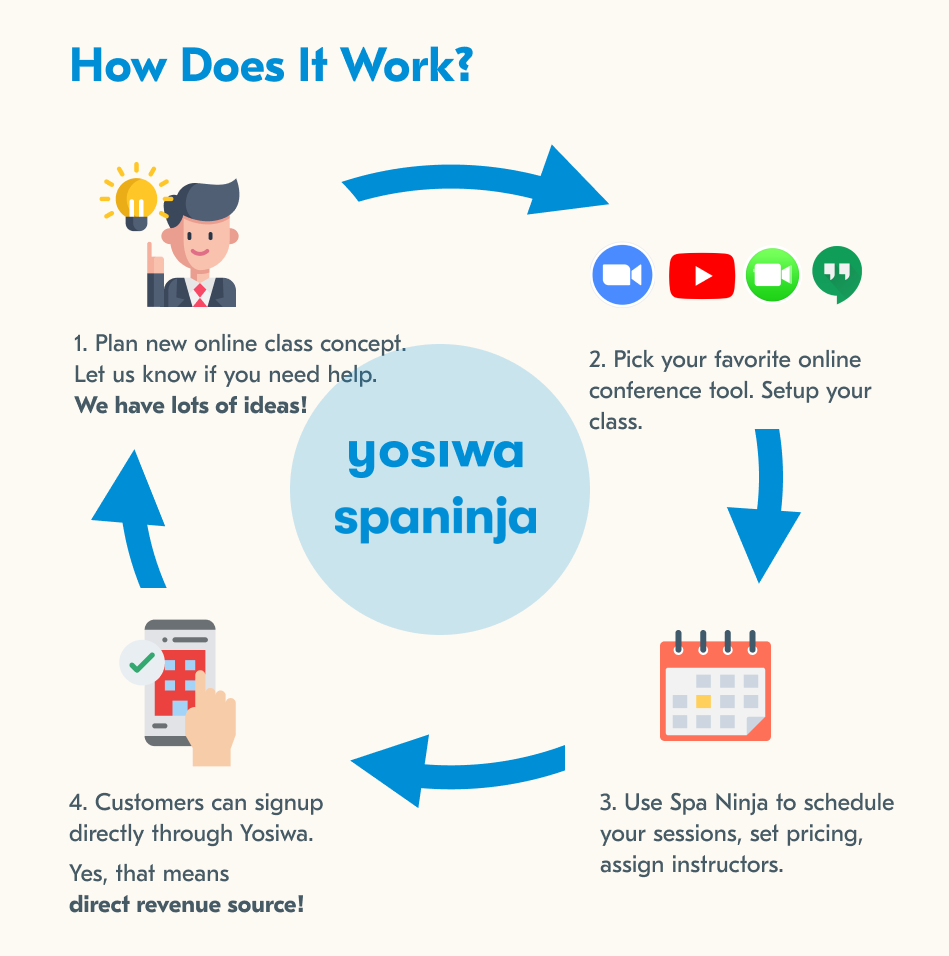 Realtime monitoring: Keep track of attendance, revenues, class popularity in real time. Everything is digitally tracked and synchronised for better and more efficient analysis.

Productivity Management: Analyse the productivity of your trainers helping you to manage classes & staffing levels at key times throughout the day.

Targeted Promotion: Classes by Spa Ninja allows for better CRM (Customer Relationship Management), target customers, target times, target promotions. You can create a promotion anytime and you can micro target it to the correct customers.

Get Online Bookings: Embed a Classes by Spa Ninja booking button on your website (or work with us to create a brand-new website) + social media accounts to start taking real-time bookings 24/7. Increased bookings = increased revenue.

Easy Reporting: Print comprehensive performance and staff productivity reports and other data analytics.

Smart Payment Feature: Process payments faster for your customers anywhere in the world, print revenue reports and track daily/weekly seasonality.