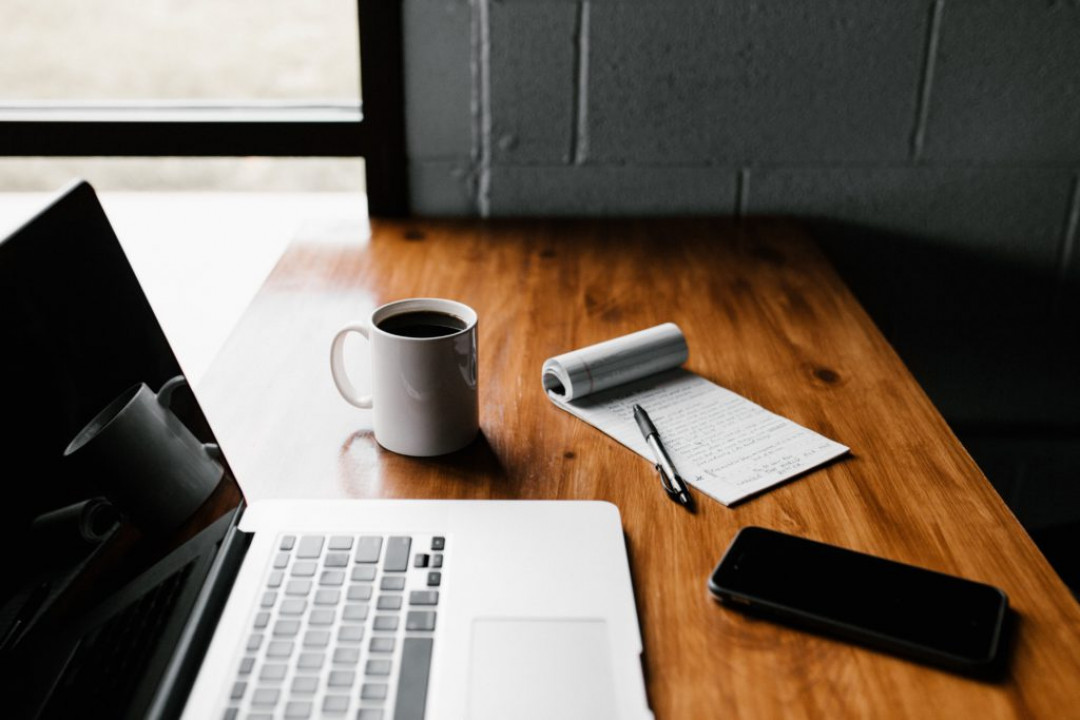 9 Ways to Make Your Work Life Easier and Earn Much More Money for Your Spa and Wellness Business
Running a spa, a salon, or a beauty clinic is hard work. Not only do you have to satisfy all manners of demanding clients every day, but you also have to manage your staff schedule, your revenue, your cash flow, the list is endless. Hiring people to do the jobs for you is one solution, but if you're still doing all the records keeping and schedule solving manually, with a pen and paper no less, you will still run into the same problems eventually, while you're paying more salaries.

Imagine if there is a way to automate most parts of daily tasks at work. Imagine if there is a way to automatically analyse the performance of your products, your revenue and even the performance of your therapists. Imagine being able to monitor your business operations while you're somewhere else, doing other stuff, and still get more revenue. Imagine no more.

We have 9 easy ways of making your dream come true.


DATA IS KING

At this day and age, data is KING. As a business owner, knowing every aspect of the field will help you in making a decision, you must know who, when, how, and what. Data keeping is vital in today's business.

As a business owner or a manager of a business, you might already be aware of this. But if you're still managing your business with a pen and paper, it is difficult to process all of the information that you have diligently written down every day on a piece of paper or on a book. Having all of your data, all of this information on a software is highly beneficial for two reasons:

Everything is kept and organised, ready to be produced and presented at any moment.
The software can help you analyise your data. You don't have to do the calculations yourself. Everything is done for you. That's why everyone is going in the direction of automation these days. Not just for the easy of use, but also for its analytics.


ONLINE BOOKING

You spend millions on online campaigns but still running low on actual bookings? Have you checked your Online Booking Button? If you don't have one, it's time to get one. Customers these days don't like to run around to book. Some don't even want to pick up the phone to make a phone call. Provide them with an easy booking button, so you catch their inquiries on the spot, at the moment, in an instant even when it's not during operational hours.


SMART SCHEDULING

Creating a schedule is tricky, tricky business in an establishment, especially when you are dealing with human resources. Miscommunication in manual scheduling is bound to happen regularly. Make your life easier, get yourself a digital timeline and schedule to make your workforce even more efficient.


BEHAVIORAL ECONOMIC & MINDFUL LEADERSHIP

Being a mindful leader or manager is not easy, but it is indeed highly beneficial. To be one, you have to be updated in the needs of each and every one of your employee. What training do they need today? Which ones have been overworked and need an off day tomorrow? Who should be given a reward next month? Which of your staff isn't performing? Why? It is as essential to keep your employee happy as it is to keep your customers happy. Happy employees mean higher revenue simply because they will do their job better. How can you do this? Keep track of their work schedule and work performance on a software that can tell you which of your therapists have done too much massage treatments today and which ones are falling behind.


MEMORABLE CUSTOMER EXPERIENCE

Attracting new customers takes a flashy campaign, but how do you keep them coming back? Create a memorable customer experience because your relationship with customers doesn't end at the door after they've finished their treatment at your establishment. Think of ways to make them think of you in the future, keep in touch with them, offer them deals on treatment you know they like and make them feel special by remembering their preferences. Having an accurate data on each one of your customer helps a lot in knowing how to please them well.


WEEKLY REPORT

The monthly report is essential for your feasibility, but the weekly report is vital for your establishment's growth. You need to know every week what the next step for your place is: do you have to amplify or reduce certain things from your business? Be on top of things and make the necessary changes as soon as possible.


TARGETED MARKETING

How do you continue to please your market? Create targeted marketing campaigns, be sure you can appeal on a personal level with different groups, see what the current trend is, see what your loyal customers are looking forward to, fetch that data research you've been collecting and create the right campaign for the right clients.


OFFER THE RIGHT PRODUCTS

Each of your customers has their own preference. With this data, you and your establishment can easily recommend a series of perfect treatment to them. Make their experience more personalised by knowing what they are looking for. Keep it fresh as your business grows, which means you have to innovate, see what's outdated, seek a new way to improve and create more options for your customers. But don't just invent things out of thin air. This is another reason why it is vital to collect and analyse data over a certain amount of time, to keep your business on top of everybody's to-do-list.


USE THE RIGHT MANAGEMENT TOOLS

How to save time in doing everything above? Let us introduce you to the solution. People waste so much time doing everything manually. It's a nightmare. Meet Spa Ninja salon, studio & spa management system (SSSMS) is a cloud-based software that helps you manage your wellness outlet(s) through real-time organisation of your bookings, your staff scheduling, your salon, treatment rooms or studios and much more. This will give you so much efficiency in organising your affairs in order, from scheduling, to marketing, to data collecting. How nice would it be to have one platform that provides you with all of these things? Everything in Spa Ninja runs with a smart feature and automation, making your work become easier every step of the way. What are you waiting for?

Image: Andrew Neel